Aspiring CWNE
The Aspiring CWNE initiative was such a hit we've decided to continue it with one more round of feature training for 2018. See below for details.
The 14th of February 2018 marked our 15th year in business at SpectroTech. To celebrate and to say thank you to those that we have worked with, learnt with and those that have supported us along the way, we've put together our best learning and development opportunity to date.
If you've ever aspired to become a CWNE (Certified Wireless Network Expert), there's never been a better time than now!
What's included in this bundle:
The following instructor led courses are included in the Aspiring CWNE bundle. Click on the course name to see further details of each course.
Don't forget! … to check out the feature instructors for these classes listed below.
Share your experience! Companies can send one person on the CWNA class, another on the CWAP class, and separate people on the CWSP and CWDP classes. This helps you diversify the knowledge and skills within your team and protects your investment across multiple resources.
CWDP Course
Course Name: Enterprise Wi-Fi Design – Official course for the Certified Wireless Design Professional (CWDP-302) exam
---
Your Feature Instructors
As a further thank you to our supporters and the local market, we're bringing Devin Akin, CWNE #1 back to Australia again to share this celebration with us as your feature CWDP class instructor, along with Peter MacKenzie for the CWAP and CWSP classes. For those that have heard of Devin and Peter, you'll know why this is an opportunity not to be missed.
Devin Akin, CWNE #1
Devin was Co-founder and former CTO of CWNP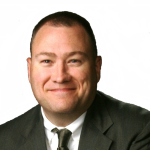 Devin Akin has over 15 years in the WLAN market and over 20 years in Information Technology, co-founding CWNP, the de facto global standard for vendor-neutral Wi-Fi training and certification, and Peachtree Wireless Solutions, a vendor specific training and services company. Devin served as CTO for both companies until 2009, authoring many study guides, exams, whitepapers, and courseware as the principal subject matter expert. He served as the primary speaker, instructor, blogger, and consultant for CWNP. He regularly assisted a wide variety of Wi-Fi manufacturers with product and marketing strategy, business development, quality assurance, workforce education, and executive and team leadership coaching. He regularly keynoted vendor summits and wireless user conferences.
Devin moved to Aerohive Networks in late 2009, where he served as Chief Wi-Fi Architect and Evangelist for 4 years and championed Cloud and Controller-less technologies leading to industry transformation. He was instrumental in Aerohive's hyper growth through evangelism, channel expansion, business development, and technology strategy. In late 2013, Devin moved to AirTight Networks to champion Managed Services in the Wi-Fi industry via a variety of new cloud-based software services citing, "Wi-Fi is no longer just about connectivity, but rather what you can do with that connectivity to make your organization successful." In early 2014, seeing an opportunity to seize a poll position in the market as a leading Wi-Fi services provider, Mr. Akin founded his own venture, Divergent Dynamics, a Wi-Fi centric Systems Integrator and Training organization, specializing in next generation solutions for Healthcare, Education, and Sports (Arenas & Stadiums). Mr. Akin was recently named to the TWW Top 100 Wireless Technology Experts list for 2014.
Devin Akin's background previous to Wi-Fi includes working as a network design engineer for EarthLink, AT&T/BellSouth, Foundry Networks, and Sentinel Technologies as well as working as an RF engineer in the U.S. Army. He has authored and edited several books with Wiley-Sybex and McGraw-Hill and holds some of the industry's most esteemed certifications, including CWNE. He is considered an authority on Wi-Fi technology and the Enterprise Wi-Fi market at large.
Peter MacKenzie, CWNE #33
Peter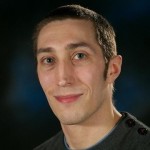 MacKenzie is an internationally recognised expert in Wi-Fi and co-author of the CWAP study guide published by Wiley. Peter is currently the Head of Technical Operations for UK company MarQuest, where he is the principle instructor for both the CWNP and Savvius Academy courses. Peter is also a Zebra and Ruckus Certified Technical Instructor. Peter has taught courses in various countries around the globe.
When not instructing courses, Peter provides consultancy services specialising in wireless networking and network analysis, to many industries including local government, education, and retail. Peter also heads up the wireless installation team at MarQuest working with many different wireless vendors and holding many of their certifications, along with the vendor natural CWNE and CWNT certifications. Peter is CWNE #33 and is a member of the CWNE Board or Advisers.
Course Dates and Locations
Hurry! Devin's and Peter's courses never last long. The first round of Aspiring CWNE classes were completely sold out. Make sure you don't miss out again!
Course Dates and Locations
Don't Miss Out!
---
.
Your discounted investment options
Remember you can share your experience! Companies can send one person on the CWNA class, another on the CWAP class, and separate people on the CWSP and CWDP classes. This helps you diversify the knowledge and skills within your team and protects your investment across multiple resources.
Terms and Conditions: Discount rates are based on the advertised training dates only. Companies can share their bundle with up to four people providing a maximum of one person is registered to attend each individual course per bundle. Bundles are not to be shared with external parties unless approved in writing by SpectroTech. Prices are exclusive of GST unless otherwise stated. See SpectroTech's standard terms and condition which also apply.