Aruba ClearPass Training Courses
The following provides a list of Aruba ClearPass courses available. Browse the courses below and click on the specific course of interest to learn more. When you're ready to take the next step in your career contact SpectroTech online or call 1300 WiFi 000, that's 1300 9434 000 to reserve your seat in an upcoming class.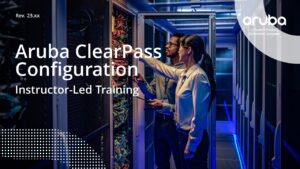 The 5-day Aruba ClearPass Configuration course prepares participants with foundational skills in Network Access Control using the ClearPass portfolio. This course includes both instructional modules and labs to teach participants about the major features of the ClearPass portfolio. Participants will learn how to set up ClearPass as an AAA server, and configure the Policy Manager, Guest, OnGuard and Onboard feature sets. In addition, this course covers integration with external Active Directory servers, Monitoring and Reporting, as well as deployment best practices. The student will gain insight into configuring authentication with ClearPass on both wired and wireless networks.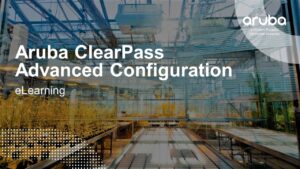 This advanced course uses a real-world case study on which participants will learn how to design, deploy and troubleshoot several aspects of the ClearPass security product. This 5-day training is focused on active student participation, design exercises, introduction of new features and hands-on labs.
The lectures introduce different customer requirements and explain the fundamentals under the technologies required to fulfill them, while the lab guide displays the entire process from planning all the way up to implementation, testing and troubleshooting if required. Through this process the candidates will acquire skill sets that prepare them to face any challenging scenario.