CWNP Courses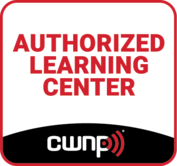 SpectroTech has been the sole CWNP Authorised Learning Partner within Australia since 2003. SpectroTech offers CWNP (Certified Wireless Network Professional) courses throughout Sydney, Melbourne and Brisbane enabling wireless training in enterprise WiFi technologies for personnel from beginner to expert level. CWNP courses provide vendor neutral knowledge of RF technologies, applications for WiFi in the enterprise, and exposes students to the knowledge and tools used to troubleshoot and secure enterprise WiFi networks. Browse the CWNP course options below then when you're ready to take the next step in your wireless career contact SpectroTech online or call 1300 WiFi 000, that's 1300 9434 000 to reserve your seat in an upcoming class.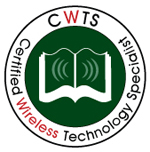 The Enterprise Wi-Fi Fundamentals v1.0 is the entry level CWNP course which provide the networking professional a foundation of knowledge for entering into or advancing within the wireless networking industry. From basic RF theory and regulatory requirements to implementation of WLAN devices, this course focuses on bringing Wi-Fi sales and support professionals up-to-speed on the latest in 802.11 technologies in a practical way.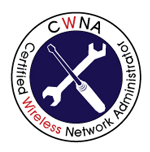 The Enterprise Wireless LAN Administration 4.0 course, whether in an academic format or a 5-day fast-track format, provides the networking professional a complete foundation of knowledge for entering into or advancing in the wireless networking industry. From basic RF theory to 802.11 frame exchange processes, this course delivers hands-on training that will benefit the novice as well as the experienced network professional and is our most popular CWNP course.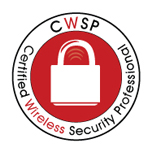 The Wireless LAN Security course consists of hands-on learning using the latest enterprise wireless LAN equipment and is the first of several advanced level CWNP courses. This course addresses in detail the most important and relevant WLAN security protocols, exchanges, and deployment strategies in the enterprise today. We focus heavily on understanding the functionality of the 802.11i amendment (now part of the larger standard), including authentication, encryption, and key management. 802.1X and EAP are also central to this conversation, with an in-depth examination of the inner-workings of each authentication mode and EAP type used in wireless LANs today. Other infrastructure security solutions are also taught, such as role-based access control, segmentation, VPNs, firewalls, wireless intrusion prevention and monitoring, secure roaming, and network management. Finally, no security course is complete without taking a look at security vulnerabilities, attacks, audit and penetration tools, as well as policy and prevention. We cover every type and class of WLAN security solution available on the market.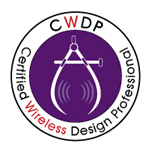 The CWDP Wireless LAN Design course consists of instructor-led training applicable to the design of wireless LANs using the latest technologies including 802.11n and 802.11ac. This course goes in-depth into the design process and provides attendees with the knowledge needed to plan, deploy and test modern 802.11-based networks. It also prepares students for the CWDP examination and is one of the more popular advanced level CWNP courses.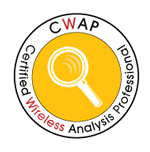 The CWAP Wireless LAN Analysis course consists of hands-on learning using the latest enterprise wireless LAN analysis and troubleshooting tools. This course takes an in-depth look at the functionality of WLANs, intended operation of the 802.11 protocol and Wi-Fi Alliance specifications, WLAN frame formatting and structure, troubleshooting methodology, and protocol analysis. It also includes extensive training in modern spectrum analysis with a focus on advanced RF behavior analysis, data collection methods, interpreting spectrum plots and charts, and understanding advanced features of WLAN spectrum analyzers.