Wireless Design, Implementation and Administration Bootcamp
(including updated CWNA course and detailed 802.11ac coverage)
Includes updated CWNA course released 14 July 2014 and advanced content from the CWDP course, available through Australia's only CWNP Authorised Learning Partner (ALP)
Click here to register now. Seats are strictly limited
NOTICE: Seats are strictly limited and offered on a first-come, first-served basis. This is a one time offer scheduled in Sydney from Monday, 18th to Friday, 22nd August 2014, delivered by U.S. feature wireless technology expert Devin Akin, co-founder and former CTO of CWNP (Certified Wireless Network Professional). See the 'About Devin Akin' section below for further details about your wireless bootcamp leader.
Bootcamp Overview
The Wireless Design, Implementation and Administration bootcamp is a one-off event delivered by Devin Akin, an industry expert on wireless technology from the U.S. This bootcamp introduces the updated content to our most popular, CWNA class based on the new CWNA (PW0-106) exam that was released worldwide on 01 July 2014 and the latest, most up to date CWNA courseware released on 14th July 2014. In addition to covering the CWNA exam and course content, this one-off bootcamp is an extended five-day event that goes well beyond the average CWNA class or wireless training event with extended content from the CWDP, Wi-Fi design course, as well as rarely covered real-world content extending the benefits of this learning and development opportunity.
During the wireless bootcamp, Devin will take attendees through a real-world look at understanding how wireless technology works, how the standards and products are developed, and a real-world look at how each of the differing vendors' products work. In addition to the CWNA course content, this workshop is designed to provide an advanced look at network planning, network design, site surveying, performance and security analysis plus much, much more.
For those who have been eagerly waiting, you're about to take a look at the 802.11ac standard in much more detail than any event we've seen to-date and gain a real-world, vendor-independent perspective on the technology, the products and how it all actually works. Devin will take attendees on a journey into Wi-Fi design from both industry and vendor best practice plus a deep dive into IoT (Internet of Things), enabling a thorough understanding of what it is, why it's important, and what you need to know in order to successfully prepare for it. Never before have we covered so much in any of our learning and development initiatives over the past decade.
Who is this wireless bootcamp for?
The Wireless Design, Implementation and Administration bootcamp is ideal for anyone who's responsible for designing, implementing, managing, operating or supporting wireless LANs and those seeking the most up-to-date, real-world knowledge and expertise in wireless networking.
Have you ever wondered how each of the Wi-Fi vendors' products work and how they differ from each other?
Are you about to embark on a new wireless LAN project and wondering how to ensure the success of your project?
Is your network ready for what's to come?
Are you tired of problematic wireless networks and want to get the most out of your current investment before deciding to rip and replace?
Do you wish you had the advanced knowledge to provide performance assurance for your business?
If so… this workshop is for you.
For those seeking the CWNA certification, SpectroTech is the only CWNP Authorised Learning Partner (ALP) within Australia and therefore, the only company with access to the official CWNA courseware. This workshop includes access to the official updated courseware released on 14 July 2014, and is the first time it's been released to the Australia market. So…
If you're looking for more than just passing the CWNA (PW0-106) exam, this bootcamp is for you.
For those who are already CWNA certified or just seeking the most recent, up-to-date and practical real-world information on areas not covered in the CWNA course, such as detailed coverage of 802.11ac, comparison of vendor products and features and how they work, a detailed understanding of IoT and how to prepare for it, plus much more, this workshop is for you.
Investment and Availability
Price: $3,990.00
Group, corporate and multiple attendee discounts: Call 1300 WiFi 000
Duration: 5 days (with an additional 12 hours of advanced content built into the normal CWNA course delivery)
Availability: Sydney (18th to 22nd August only), Adelaide (1st to 5th September)

STRICTLY LIMITED SEATS AVAILABLE ON FIRST-COME BASIS

Associated Certifications: CWNA Certification (based on the recently updated PW0-106 exam from 01 July 2014)
Associated Course: CWNA course (based on the recently updated PW0-106 exam from 01 July 2014 and courseware updated and released 14 July 2014)
Recommended Prerequisites: Basic networking knowledge, including OSI model and IP subnetting plus… a desire for learning real-world wireless network design, implementation and administration.
Click here to register now. Seats are strictly limited
What will I get when attending this Bootcamp?
In addition to 5 days instructor-led delivery based on real-world knowledge and experience from Devin and content developers from across the industry, the following provides an overview of the content attendees will take away: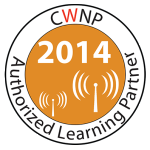 Courseware and exam preparation:
Official CWNA courseware based on the updated content from 14 July 2014
CWNA online practice test
Official CWNA (PW0-106) exam voucher
Additional giveaways:
All attendee's will be provided with a thumb drive containing a range of software, whitepapers, design guides, discount offers and more.
About Devin Akin

Devin Akin has over 15 years in the WLAN market and over 20 years in Information Technology, co-founding CWNP, the de facto standard for vendor-neutral Wi-Fi training and certification. Akin served as CTO for CWNP until 2009, authoring many study guides, exams, whitepapers, and courseware as the principal subject matter expert, and he served as the primary speaker, instructor, blogger, and consultant for CWNP.
He regularly assisted a wide variety of Wi-Fi industry manufacturers with product and marketing strategy, quality assurance, workforce education, and executive and team leadership coaching. He regularly keynoted vendor summits and wireless conferences.
Mr. Akin moved to Aerohive Networks in late 2009, where he served as Chief-Wi-Fi Architect and Evangelist for 4 years, where he championed Cloud and Controller-less technologies leading to industry transformation. He was instrumental in Aerohive's hyper growth through evangelism, channel expansion, business development, and technology strategy. In 2013, Akin moved to Airtight Networks to champion Managed Services in the Wi-Fi industry via a variety of new cloud-based software services citing, "Wi-Fi is no longer just about connectivity, but rather what you can do with that connectivity to make your organization successful."
In early 2014, seeing an opportunity to seize a poll position in the market as a leading technology services provider, Mr. Akin founded his own venture, Divergent Dynamics, a wired/wireless Systems Integrator, Value-Added Reseller (VAR), and Managed Services organization specialising in next generation solutions for Healthcare, Retail, and Education. Mr. Akin was recently named to the TWW Top 100 Wireless Technology Experts list for 2014.
Mr. Akin's background includes working as a network design engineer for EarthLink, AT&T/BellSouth, Foundry Networks, and Sentinel Technologies as well as working as an RF engineer in the U.S. Army. He has authored and edited several books with Wiley-Sybex and McGraw-Hill and holds some of the industry's most esteemed certifications, including CWNE. He is considered an authority on Wi-Fi technology and the Enterprise Wi-Fi market at-large.
---
Note: The practical labs covered in this bootcamp will be conducted on 802.11ac access points to enable a detailed look at how 802.11ac works whilst also allowing a real-world look at 802.11n, prior legacy standard (802.11a/b/g) and a look at how they interoperate together.
---