AirMagnet
AirMagnet is a Wi-Fi wireless network assurance company, and manufacturer of a suite of wireless site survey tools, laptop analyzers, spectrum analyzers, handheld analyzers, and wireless network management and troubleshooting tools. They are also a manufacturer of wireless intrusion detection systems (WIDS) / wireless intrusion protection systems (WIPS). In August 2009, Fluke Networks acquired AirMagnet, who were later acquired by NetScout.
Products recommended and available through SpectroTech include: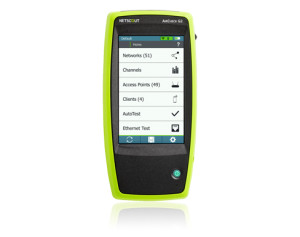 The AirCheck G2 provides fast, simple, and accurate isolation and troubleshooting, thereby reducing the time to resolve wireless issues. AirCheck G2 simplifies wireless troubleshooting by providing:
A rugged, handheld purpose-built wireless tester supporting the latest Wi-Fi technologies (802.11a/b/g/n/ac)
A one-button AutoTest, which quickly provides a pass/fail indication of the wireless environment and identifies common problems
An instant view of test results including network availability, connectivity, utilization, security settings, rogue hunting, and interference detection
Connectivity to a centralized test results management platform, Link-Live, that facilitates greater job visibility, project control and fleet management for larger distributed environments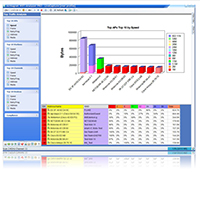 AirMagnet WiFi Analyzer is the industry standard software tool for mobile monitoring, auditing and troubleshooting enterprise WiFi networks. WiFi Analyzer helps IT staff quickly solve end-user issues while automatically detecting WiFi signal strength, security threats and wireless network vulnerabilities. The WiFi network analyzer enables wireless network managers to easily test and diagnose dozens of common wireless network performance issues including throughput issues, WiFi connectivity issues, device conflicts and signal multipath problems.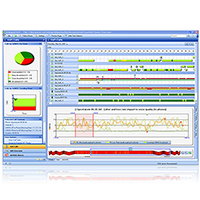 VoFi Analyzer is the industry's only solution for troubleshooting voice-over-WLAN problems in the field. VoFi Analyzer provides full analysis of encrypted WLAN traffic, scoring all calls in terms of call quality and proactively identifying all types of problems including phone issues, roaming issues, QoS issues, and RF.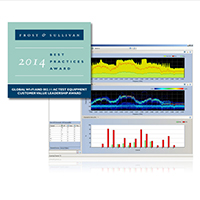 AirMagnet Spectrum XT is the ideal real-time Wi-Fi spectrum analyzer software solution for network engineers and installers/integrators for troubleshooting and deployment of wireless LAN networks, and is available in the universal and convenient USB form factor, allowing this Wi-Fi spectrum analyzer software solution to be used on any notebook, netbook or tablet PC.