Ekahau
Ekahau is the global leader in Wi-Fi network design tools from WLAN network planning to site surveys and troubleshooting. Their Wi-Fi tools are used by the leading Wi-Fi infrastructure vendors, systems integrators and telecom operators as well as thousands of network administrators to minimise network deployment time and ensure sufficient wireless network performance and capacity.
Their flagship product, Ekahau Site Survey & 3D Wi-Fi Planner, is the first ever enterprise-grade Wi-Fi site survey software and the undisputed industry standard tool for professional Wi-Fi design. Their product portfolio includes software tools for laptops, desktops and mobile devices, and hardware products for Wi-Fi measurement and spectrum analysis, including the latest release Ekahau Sidekick.
Products include: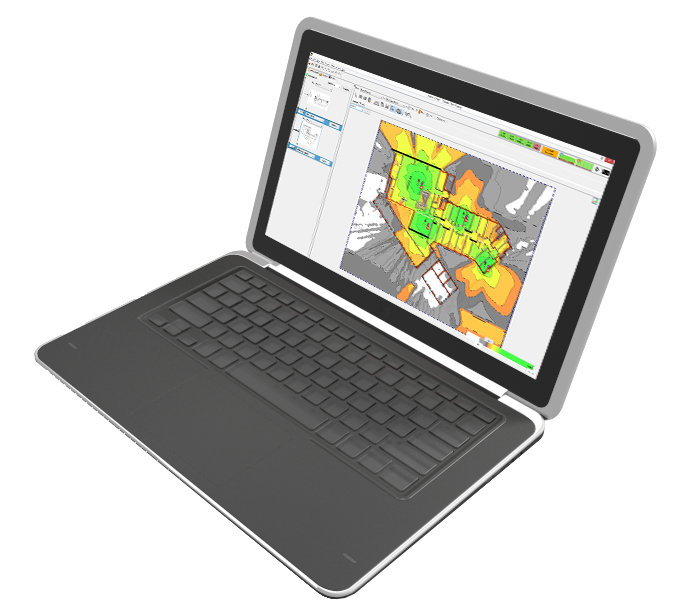 Site Survey and Planner is the industry-leading Wi-Fi design toolkit.
Create a 3D Wi-Fi network plan based on coverage and capacity requirements.
Automatic wall detection.
Verify and troubleshoot Wi-Fi network performance with active, passive, throughput and spectrum site surveys.
Create comprehensive Wi-Fi reports with the click of a button. Two reporting modules: One-click reporting and template based.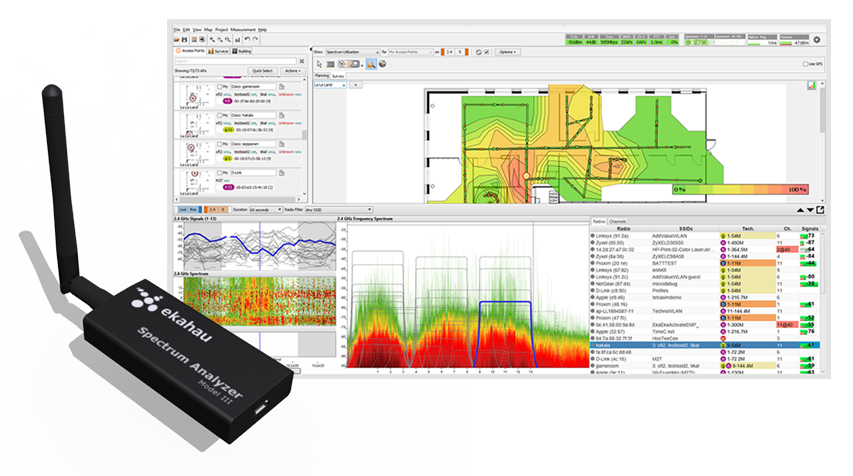 Discover and eliminate Wi-Fi interference without extra effort.
Discover non-Wi-Fi interference sources like microwave ovens, cordless phone, Bluethooth etc.
Dual-band (2.4 and 5 GHz) support
Full integration with Site Survey & Planner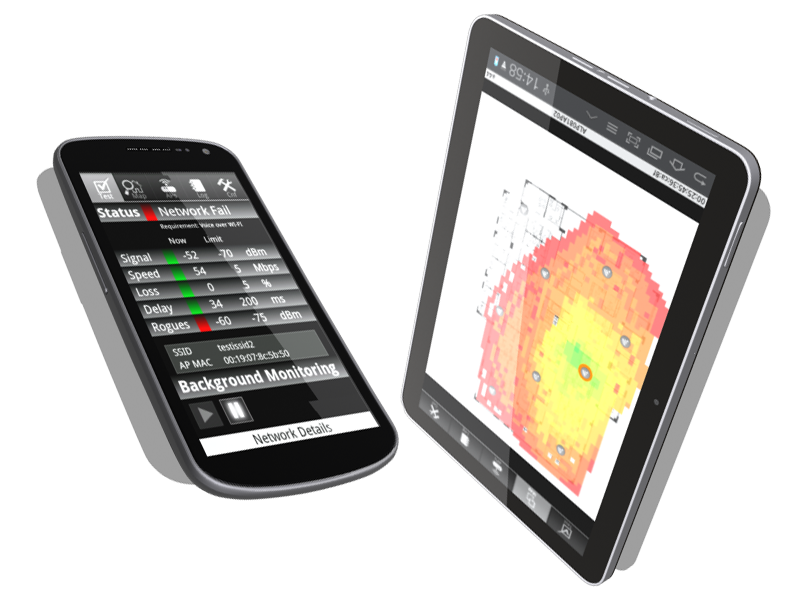 The first and only enterprise-grade Wi-Fi troubleshooting and survey tool for Android.
Troubleshoot the network on the spot
Monitor the network continuously
Perform map-based site surveys and visualise network coverage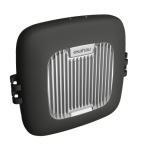 Ekahau Sidekick™ is a Wi-Fi device used for WiFi diagnostic and measurement. Whether used for a pre-installation wireless site survey, validation of a wireless installation or WiFi troubleshooting, the Ekahau Sidekick is purpose built to enhance the WiFi design and WiFi site survey process with more accurate, reliable and convenient results.