Wireless Training Courses
SpectroTech has been providing training in wireless networking technologies within Australia for more than a decade. During this time we have become a preferred training provider for many government organisations, enterprise businesses, as well as a training provider for Wi-Fi vendors, product distributors, their partners and end users.
Click on a wireless training category below to view the course and training options available. If you're unable to find what you're looking for, contact us online or call us on 1300 WiFi 000, that's 1300 9434 000.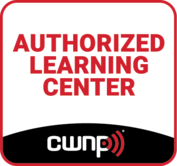 CWNP (Certified Wireless Network Professional) is the IT industry standard for vendor neutral enterprise Wi-Fi certification and training. SpectroTech is the sole CWNP Authorised Learning Partner within Australia and have been offering CWNP wireless training since 2004. Click on the logo to the left to view available CWNP courses.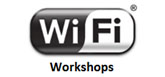 Our one day Wi-Fi workshops have become popular for IT professionals and organisations that cannot afford to have personnel spend more than a day out of the office yet wish to keep up with this rapid growth technology.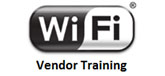 Vendor specific Wi-Fi learning solutions for organisations wishing to gain the most out of their chosen products and solutions from their preferred Wi-Fi vendors. Contact us today to learn about our available vendor specific wireless courses.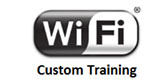 Tailored and customised Wi-Fi training for those that wish to get the most out of their learning experience.

The Ekahau Certified Survey Engineer (ECSE) course provides instructor-led classroom lectures and intensive hands-on labs on all aspects of Wifi life cycle management.