Aruba Training Bundles
Click on one of the bundle images below to learn more, and to register. Looking for options to add to your bundle and gain further value? Click here to contact us and someone will reach out to see how we can assist.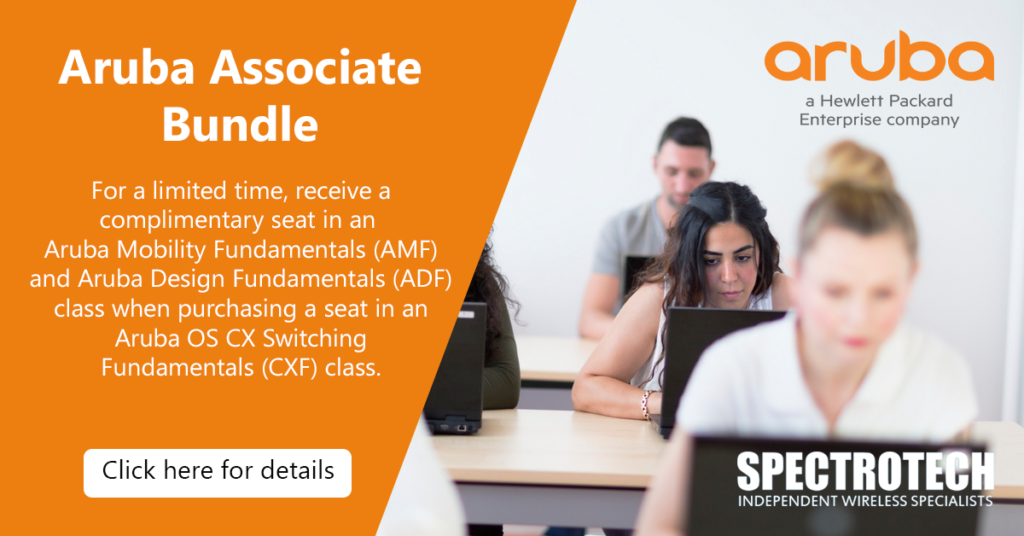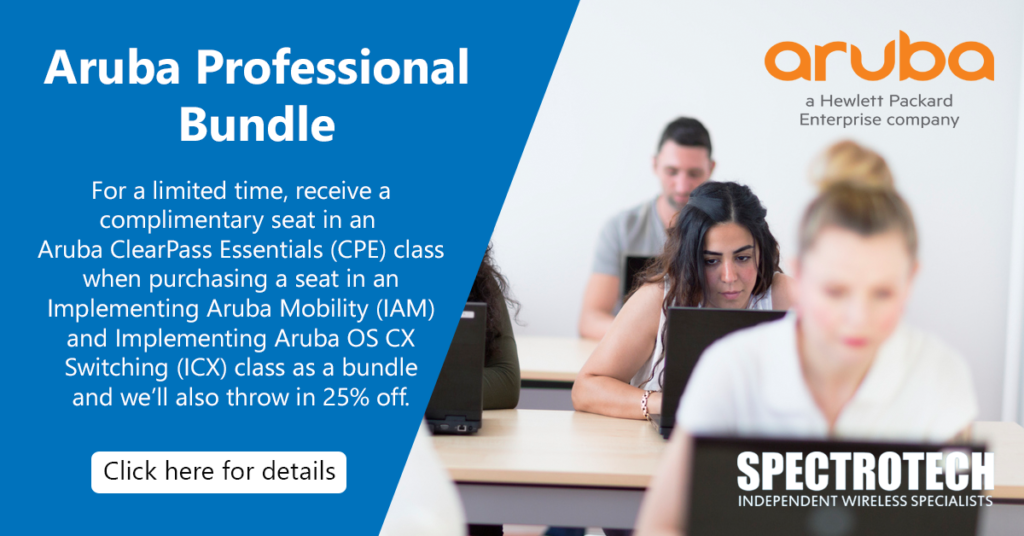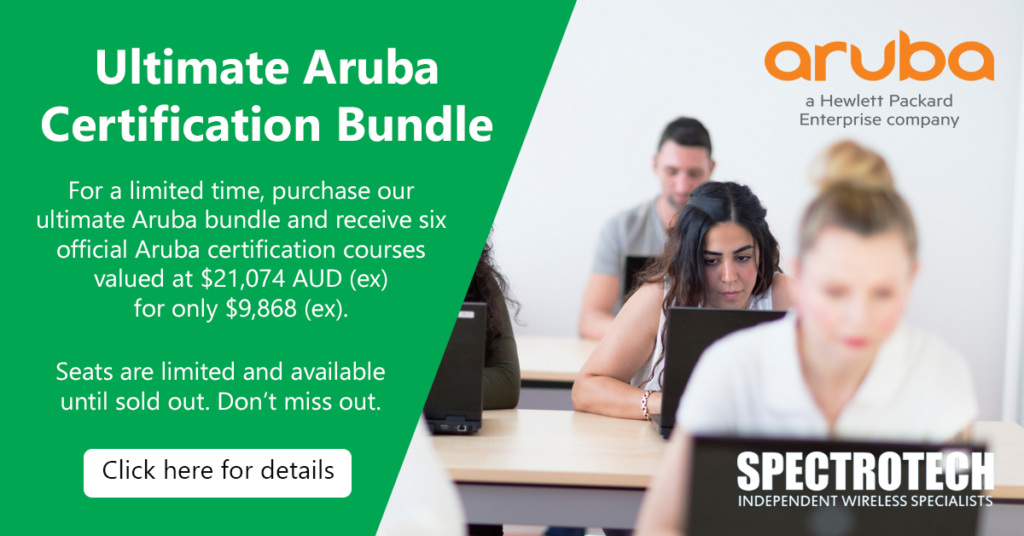 Didn't find a bundle suited to your needs? Email training@spectrotech.com.au and we'll have someone contact you to discuss your training needs. Alternatively, call us on 1300 WiFi 000 to see how we can assist.